Sultry French Milf stunner Anissa Kate shows us the perfect way to wake up any man in the morning, which sure as hell beats the traditional alarm clock! Enjoy the clip, and just click the link here to watch the whole movie:
CLICK HERE TO WATCH FULL VIDEO IN HD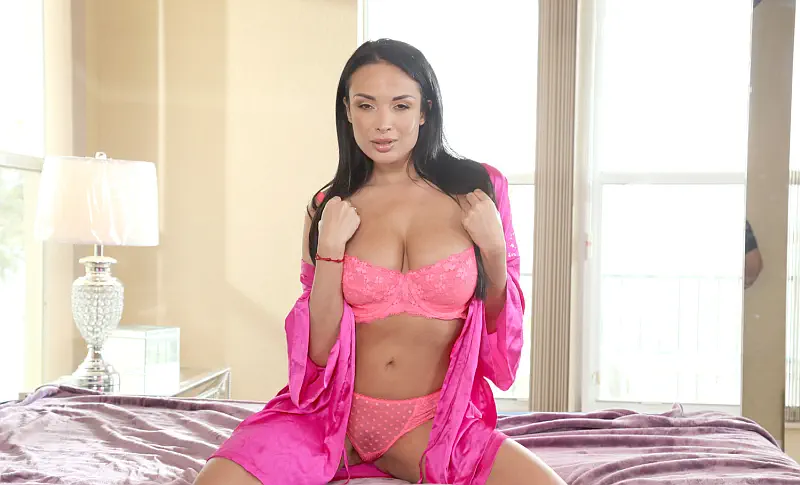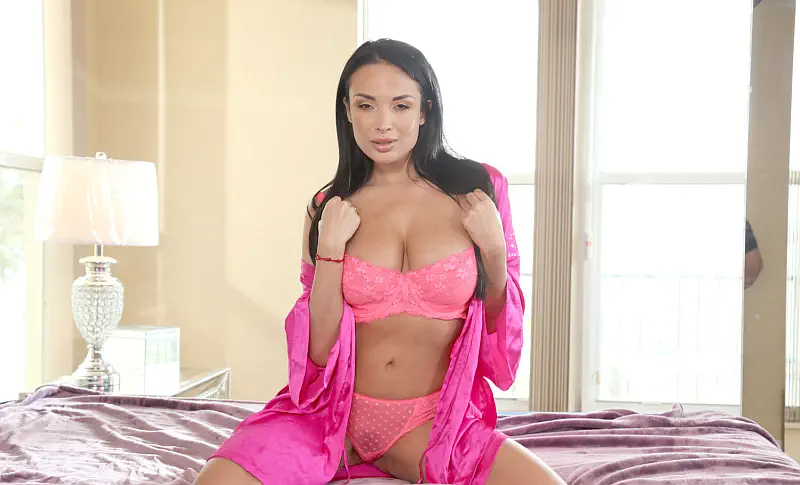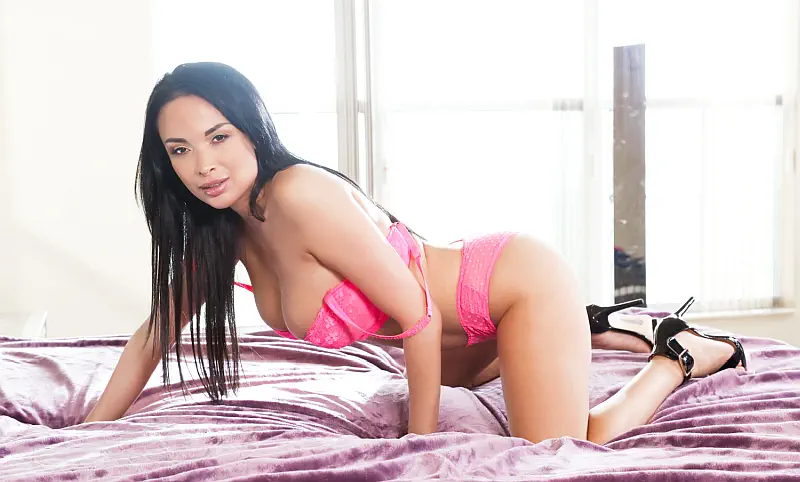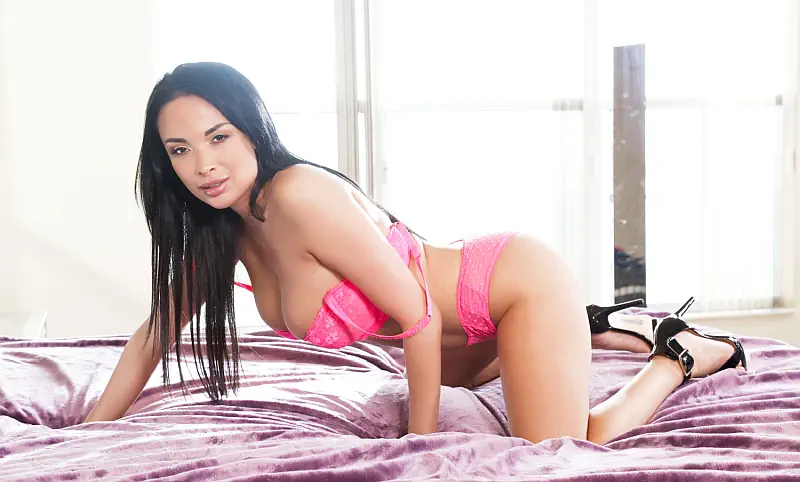 Alarm clocks. We all hate them. But imagine being woken up by a cock hungry Milf, sucking and tugging on your man meat. Doesn't sound so bad after all does it? Well this horny French black-haired beauty is raring to go, dressed in her skimpy pink underwear, her beautiful 37D natural boobs bulging away in that bra, waiting to greet her man. And of course no sexy woman ever forgets to put some high heels on for that extra bit of class do they.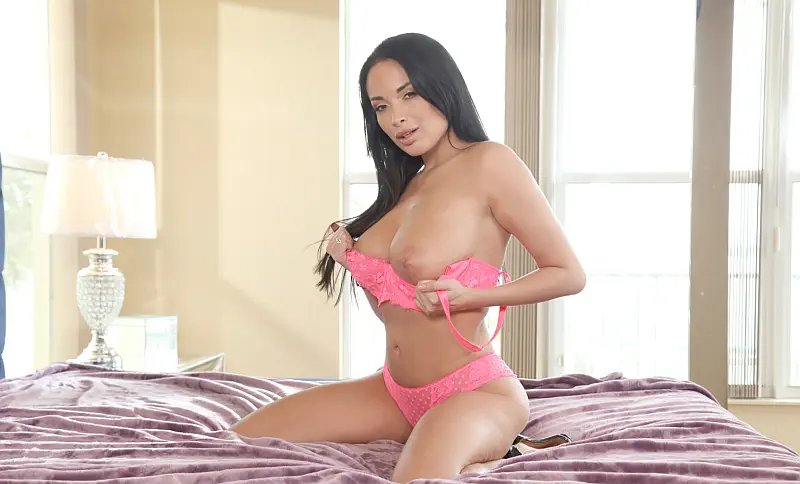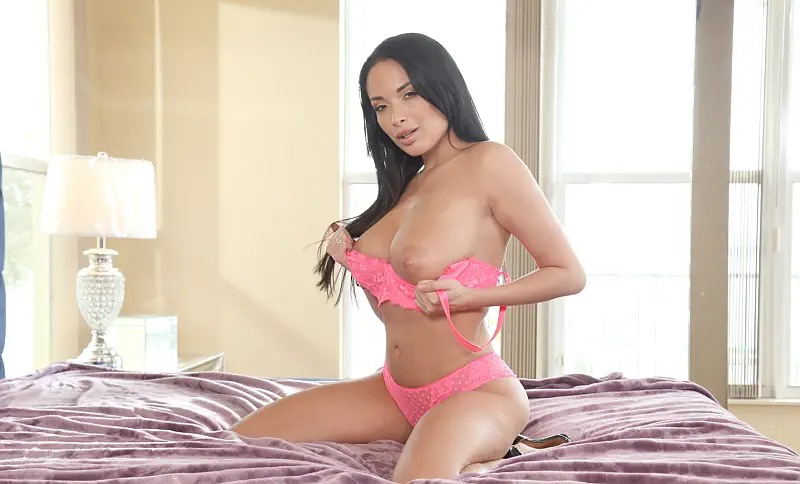 Watch how this high class chick crawls teasingly onto the bed, showing off her sliky smooth tanned body, who makes her way over to her sleeping boyfriend and sneakily slips her hand under the covers in search of his cock for a gentle fumble to waken and arouse him. She then peels off her bra in a sexy manner and squeezes and shakes those amazing titties right before his eyes. She slips off those pink panties, giving us a glimpse of her well trimmed pussy, and makes her move. How her boyfriend manages to contain himself is a fucking mystery, as this hot babe just oozes that 'come and fuck me' sex appeal.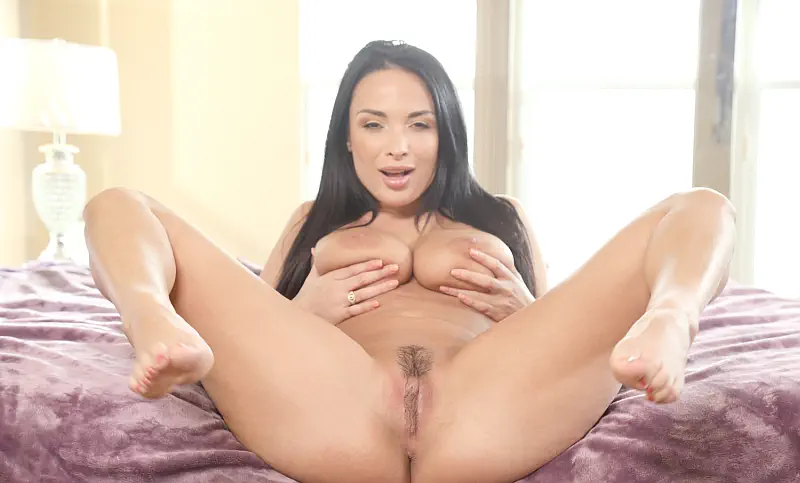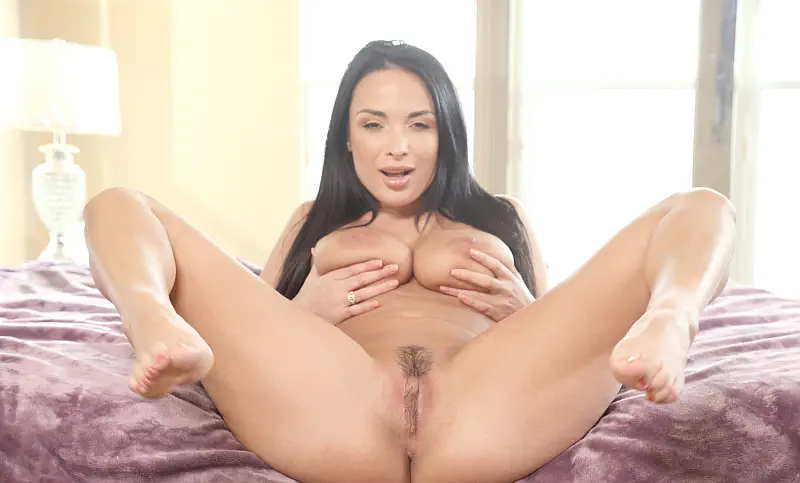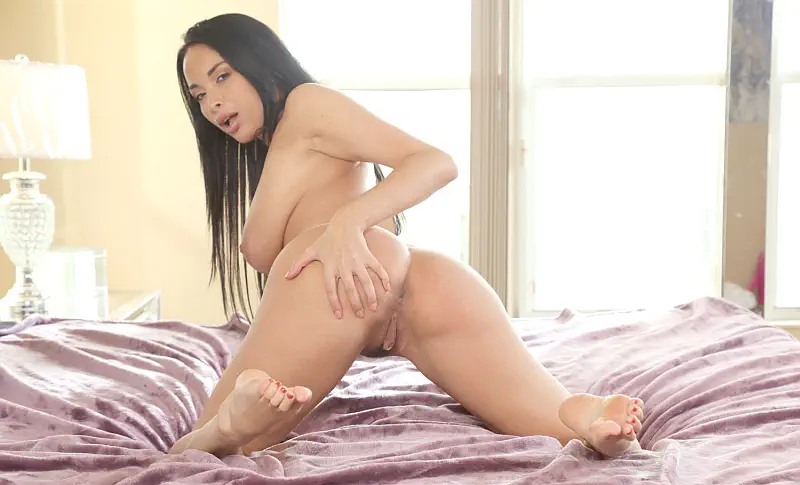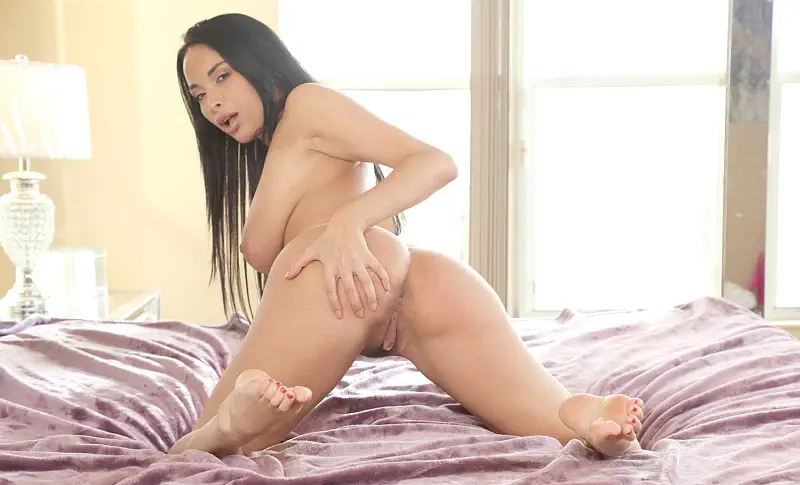 Sure enough she takes the initiative and whips out his semi-hard cock and starts to gently suck and jerk while maintaining that all important eye contact with her guy and it doesn't take long for him to stand to attention. He starts to thrust his cock deeper and deeper into her mouth, almost blocking her windpipe in the process as he gets carried away with the excitement of it all.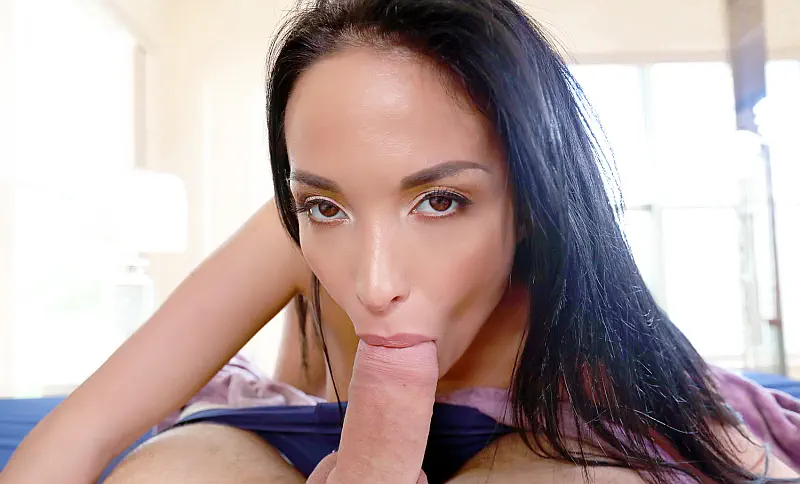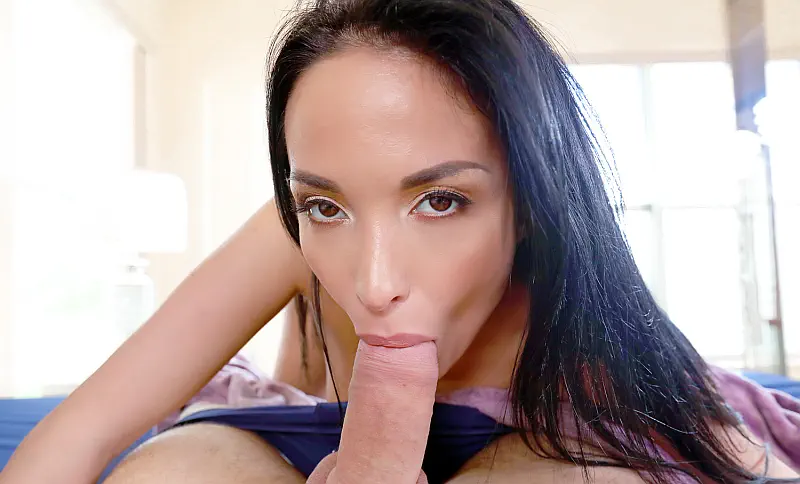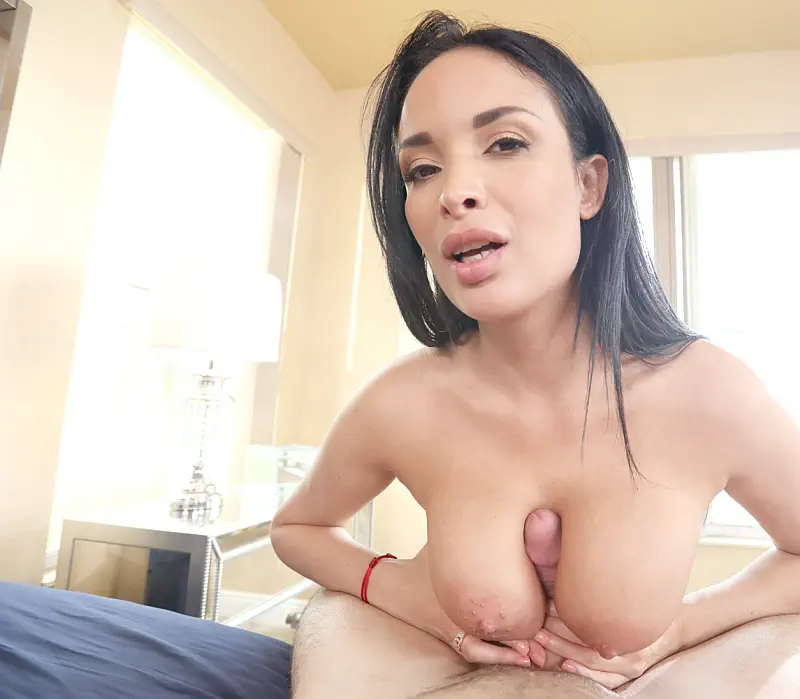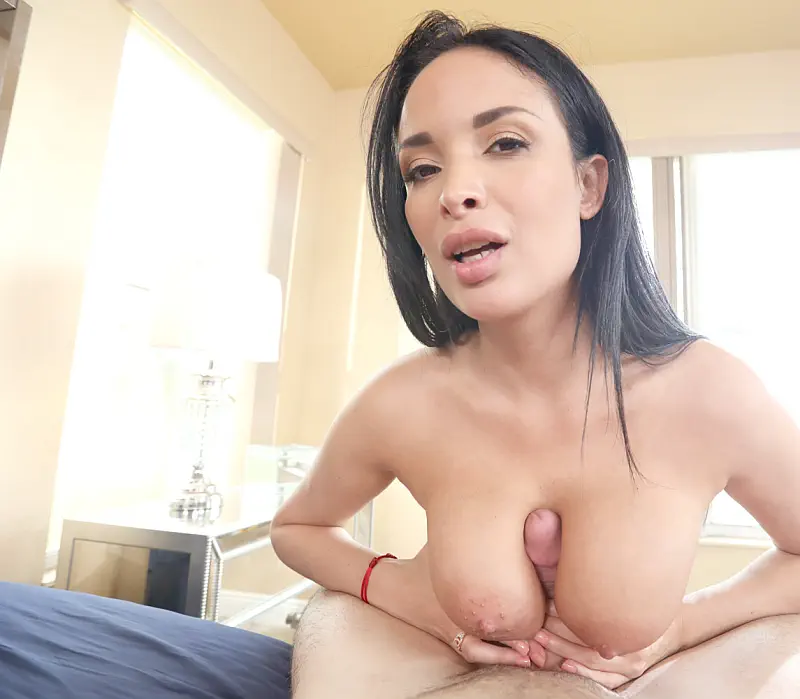 She then wraps her all-natural milky fun bags around his throbbing shaft and begins to give him the sexiest tit wank you'll ever see as she slides those knockers up and down, making sure she squeezes them hard to keep his cock in place. Her boyfriend ups the ante and starts to give her a quick titty fuck, but somehow doesn't bust his load just yet.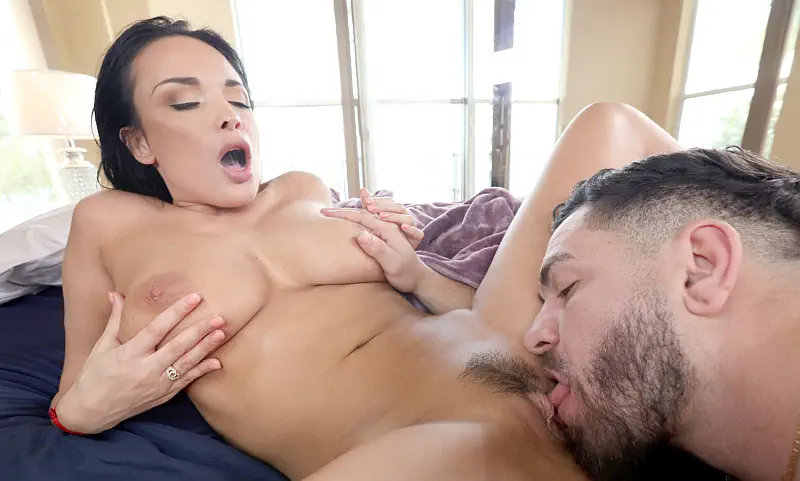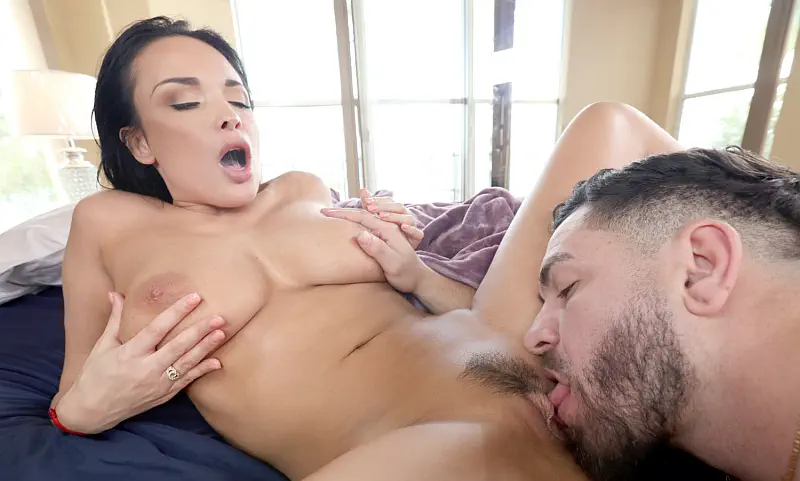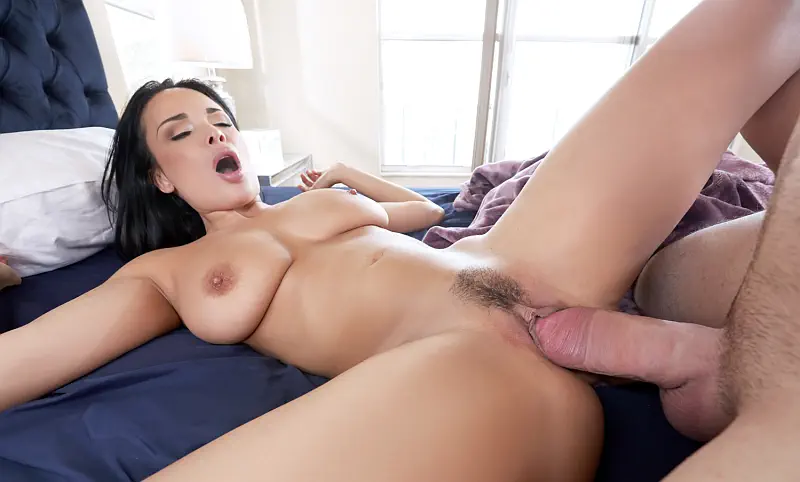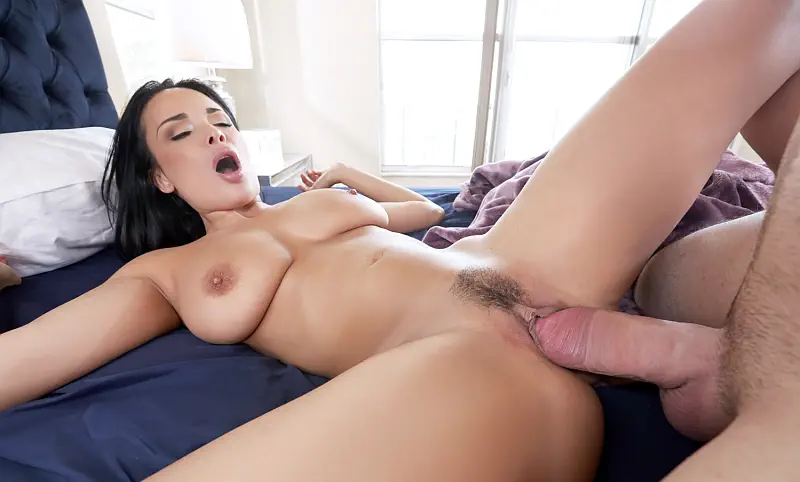 Then from an overhead POV (point of view) perspective, we see Anissa lying down on the bed in a missionary position, and get to appreciate her fine looking tits as our guy starts to thrust his raging hard boner into her trimmed peachy pussy. Damn, it's as if we were fucking her ourselves from this view (we can always dream). This guy has hit the jackpot and is one lucky fucker!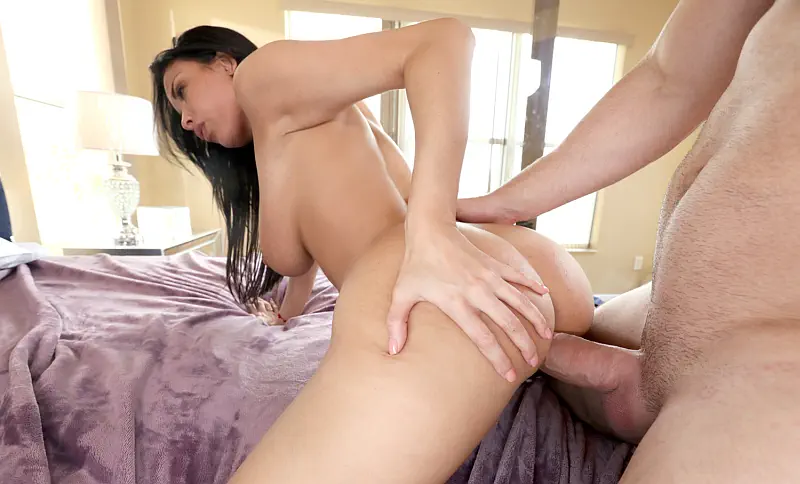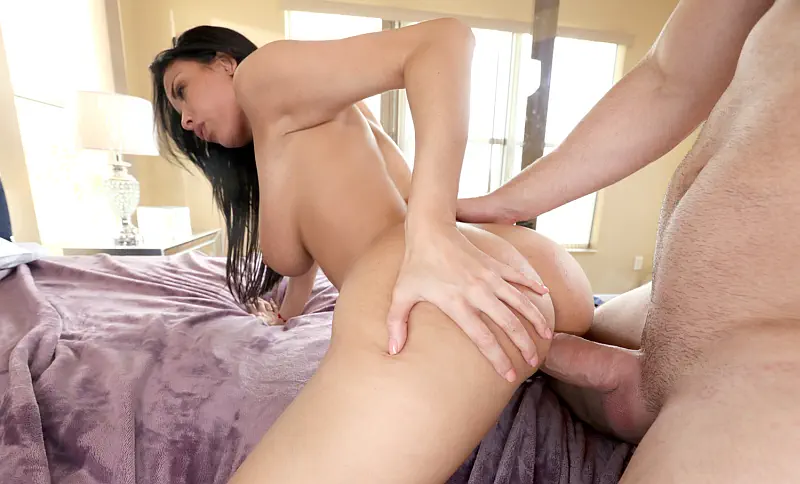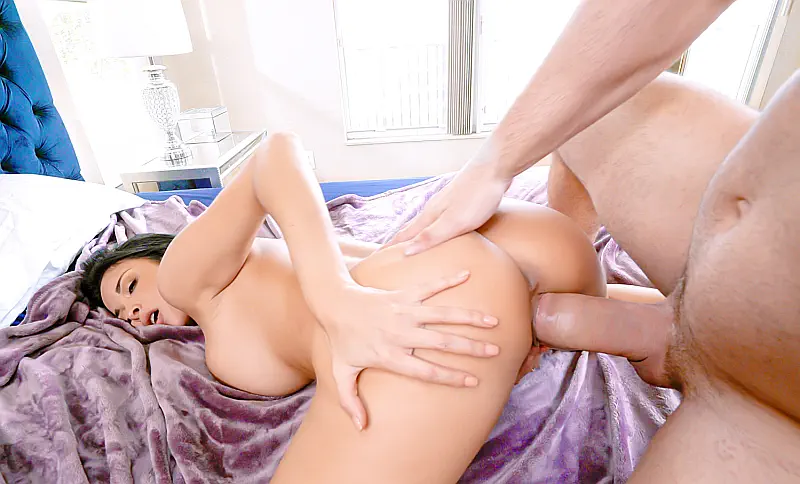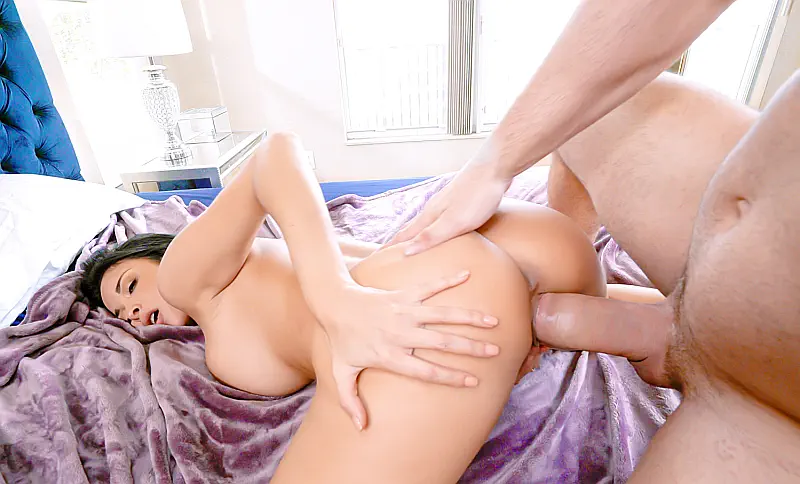 The view then switches to her fucking his cock, sort of doggystyle with him lying down, and we get to see her beautiful French ass and ring-piece which absolutely screams 'lick me, poke me and fuck me!' However, our man is happy to just pummel that pussy for now and she is also content to give some booty/cock twerking while maintaining his meat pole inside her cunt.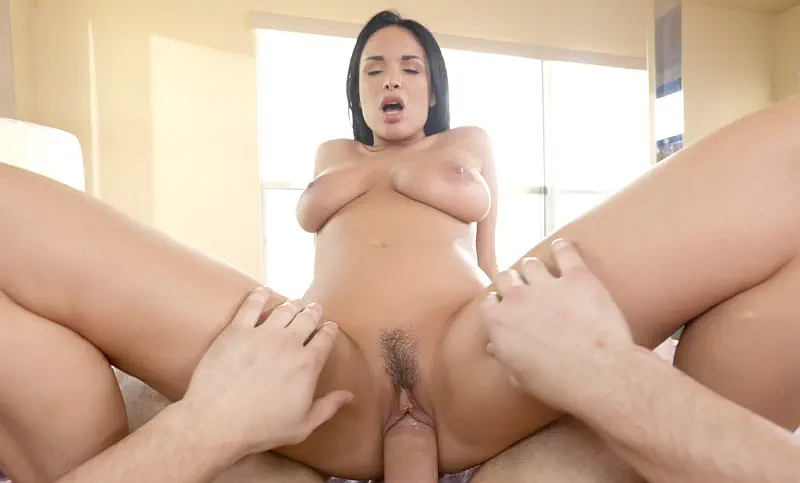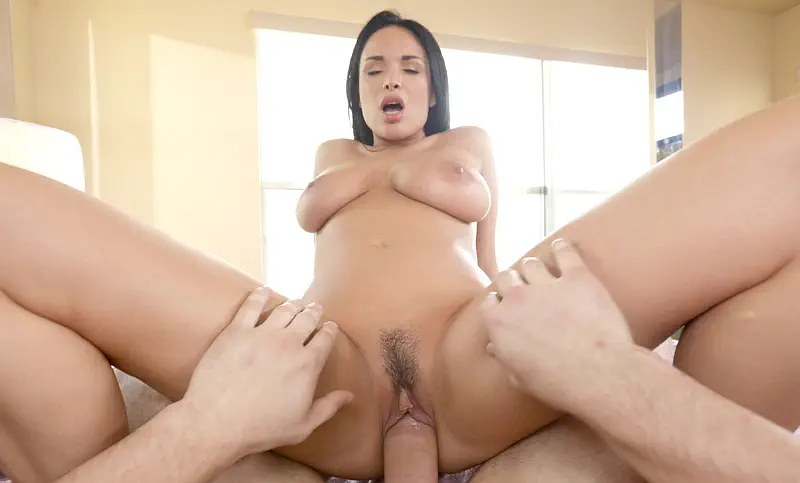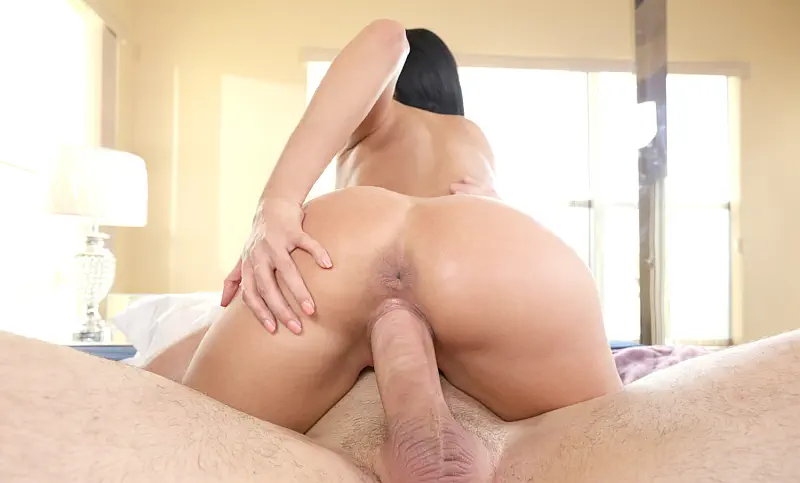 We also get a nice camera angle of her riding his cock reverse cowgirl style and can clearly see her fleshy pink pussy flaps just below her tidy black bush and our guy here just goes absolutely fucking berserk with his pace, going into hyper-drive mode to send Anissa into spasms of pleasure and joy.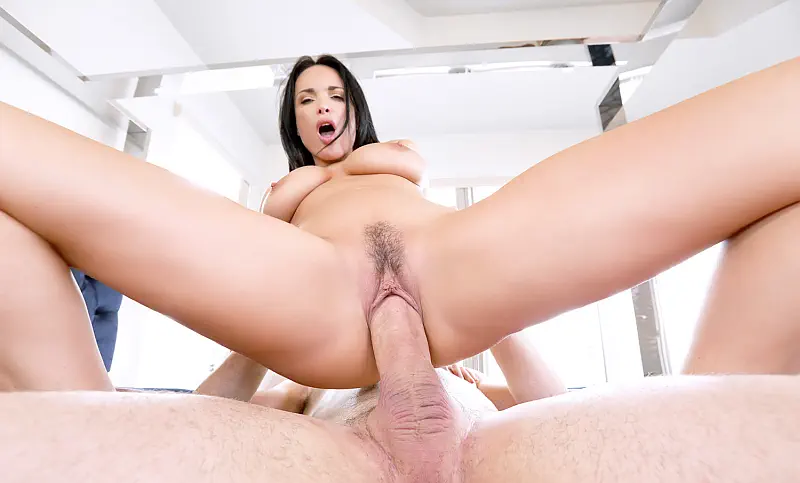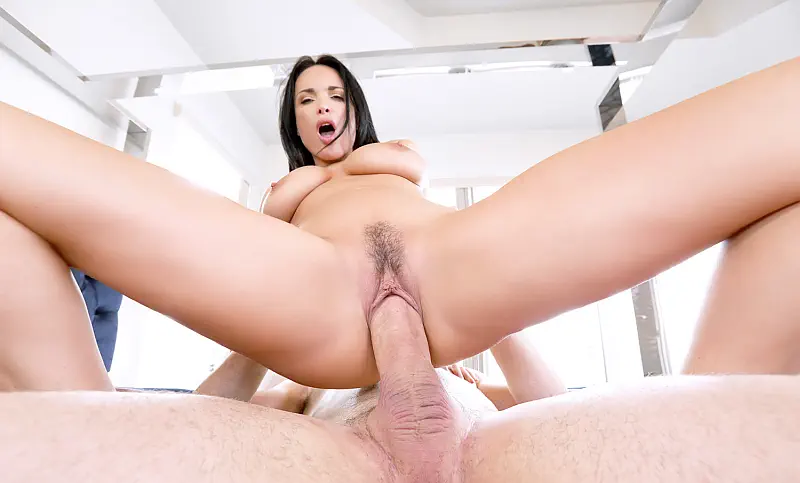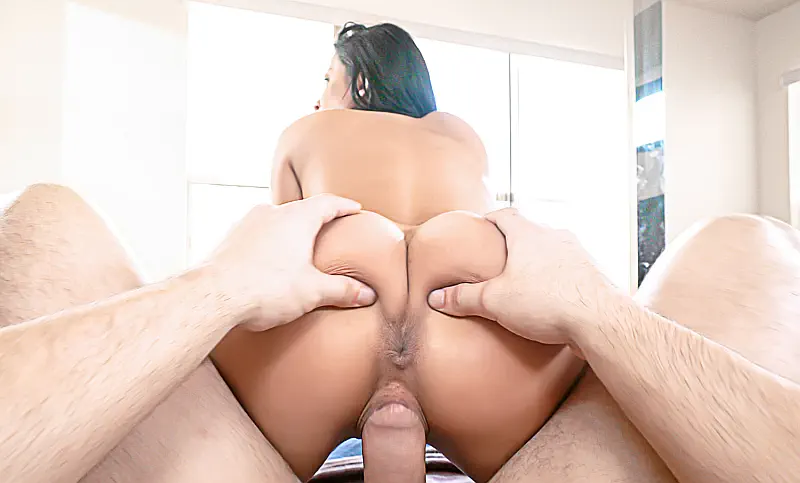 The part you don't get to see in the free clip at the top of this article (but can see if you click here) is where Anissa gets repaid for her kindness of waking up her man the right way with a good dose of hot cum fodder all over her pretty face, which she is grateful for of course as those French sluts really do love their face creams don't they. 😉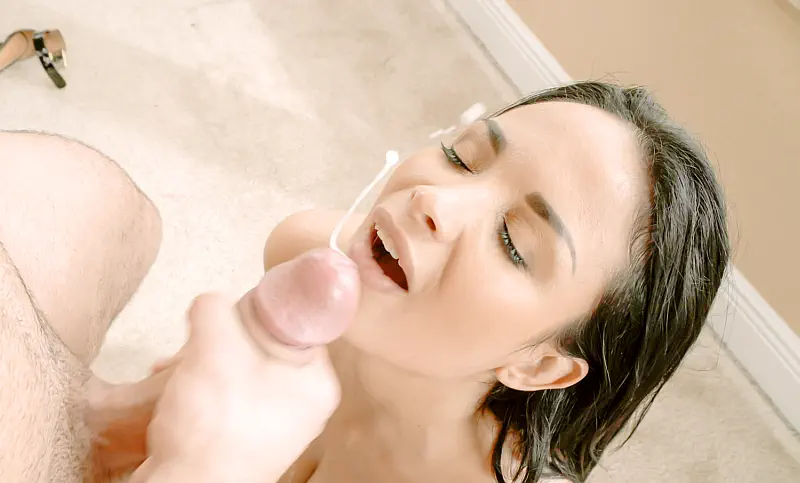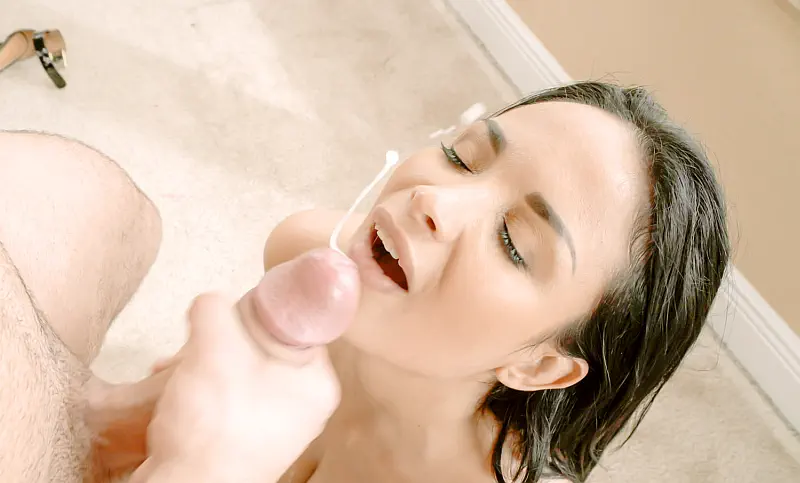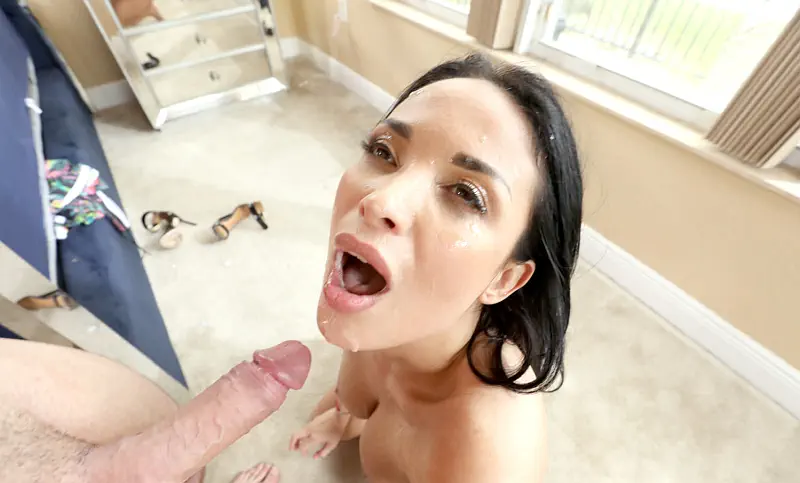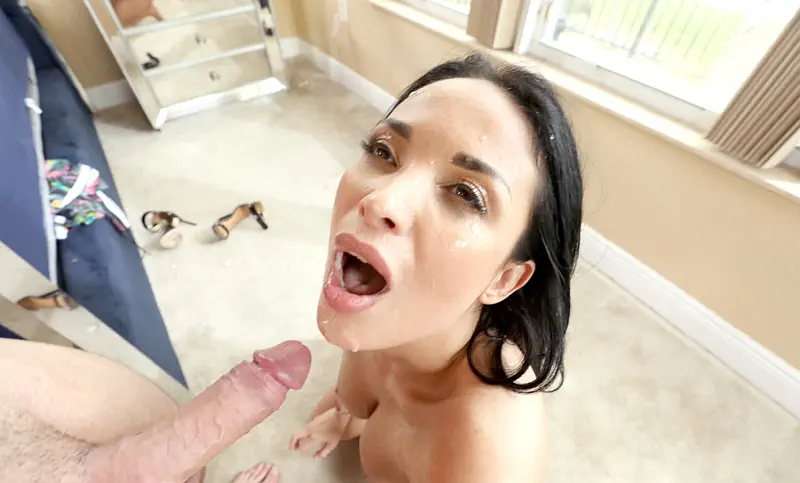 Don't forget to click on the following link below to see the full uncut version:
CLICK HERE FOR FULL UNCUT VIDEO IN HD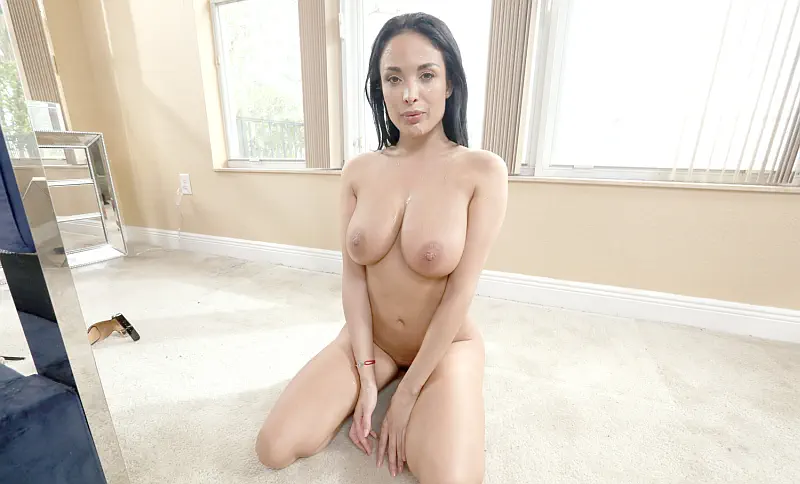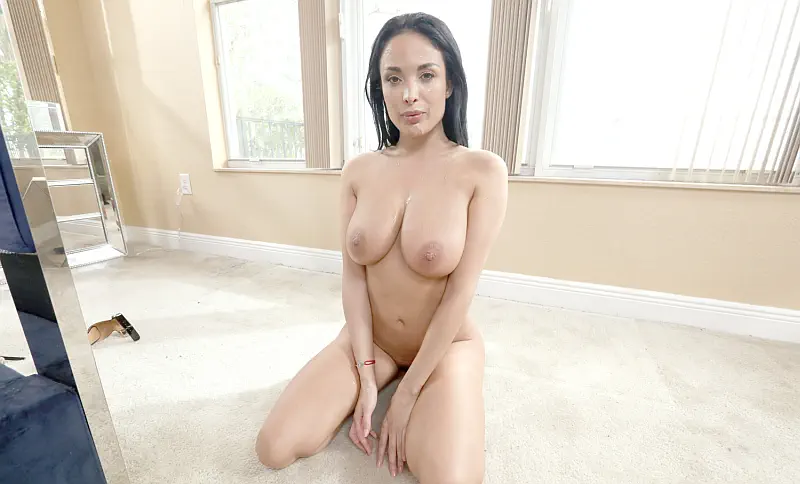 So there you have it, the perfect MILF alarm clock and the correct way to wake up everyday.
Merci beaucoup Anissa, merveilleuse salope! 😘